MAJOR MD NAZMUL HUQ MADAL, INF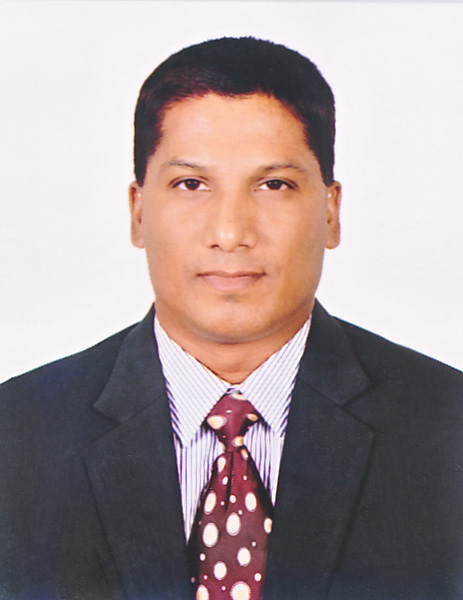 BA-5178 Major Md Nazmul Huq Madal has joined the Bangladesh Institute of International and Strategic Studies (BIISS) as the Deputy Director (Administration), on 31 December 2020. He was born on 05 November 1974. Major Nazmul was commissioned in Bangladesh Army on 29 November 1995 in Infantry. In his career, he has served in various appointments in different infantry battalions, Station Headquarters and Army Aviation. He also served in Special Security Force (SSF) and Border Guard Bangladesh (BGB). Before joining BIISS he worked at AMCC & S, Ghatail Cantonment as instructor class B (Infantry). He worked in Liberia and DR Congo as a Peace Keeper. He visited many countries like Thailand, Malaysia, UK, Trinidad & Tobago, Belgium, Qatar, UAE, Liberia, Congo, Ghana, Uganda, Kenya and Nepal etc.
He is married and having two Children.