Details Profile of Researchers in BIISS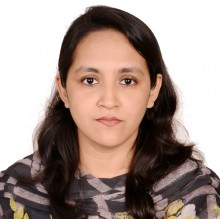 880-2-48315808, 9353808, 9336287; Ext. 121
benukabd@gmail.com
Biography
Benuka Ferdousi is a Research Fellow at Bangladesh Institute of International and Strategic
Studies (BIISS). She has more than twelve years of academic and policy reserach experience
in broad fields of economic development and political economy. She is particularly
interested to migration and refugee issues e.g. trends and contemporary issues in global
migration, human trafficking, climate induced migration, feminization of migration,
migration governance, regional and international initiatives etc. As a researcher with
economics background, she has also worked extensively on various politico-economic crises
at both national and international level. She also has interest in research on Bangladesh's
economic and developmental issues including the issue of energy security.
Before joining BIISS, Benuka Ferdousi worked in various research projects at Bangladesh
Institute of Development Studies (BIDS) as research associate. Ms. Ferdousi is now doing her
PhD in Economics Department of Jahangirnagar University. She obtained her MSS and BSS in
Economics from the University of Dhaka.
Areas of Expertise
Migration-development-security nexus, human security of migrants
"Securitization" of migrants and refugees
Human trafficking and environmentally induced migration
Feminization of migration
Migration governance at national, regional and international level
Politico-economic crises
Energy security with particular focus on renewable energy
Publications
Monograph
1. Covid-19 Pandemic in Bangladesh: Economic Impacts and Policy Implications, BIISS
Papers No. 29, December 2020.

Journal Articles
1. Female Labour Migrants from Bangladesh: Sources of Vulnerability and Ways Ahead, BIISS Journal, Vol. 42, No. 2, April 2021.
2. Localization of Jobs in the GCC: Implications for Bangladesh, BIISS Journal, Vol. 40, No. 1, January 2019.
3. Renewable Energy in Bangladesh: Achievements, Potentials and Challenges, co-authored with Rubel Molla, BIISS Journal, Vo 39, No. 1, January 2018.
4. Catalonia Crisis: Exploring the Genesis, Nature and Motives, co-authored with Nazmul Haque, BIISS Journal, Vol 38, No. 4, October 2017.
5. Why Brexit: A Politico-Economic Analysis, BIISS Journal, Vol. 37, No. 3, July 2016.
6. European Sovereign Debt Crisis: Causes and Implications, BIISS Journal, Vol. 33, No.2, April 2012.
7. Durban Climate Change Conference 2011: An Assessment, BIISS Journal, Vol. 33, No.1, January 2012.
8. Impact of the Global Financial Crisis 2007-08 on the US and China: Implications for Global Politics, BIISS Journal, Vol. 32, No. 2, April 2011.

Book Chapters
1. "Global Economic Crisis and Its Impact on Bangladesh", in Golam Mohammad (ed.), National Security Bangladesh 2009 (co-authored with Dr. Abul Kalam Azad and Dr. Mahfuz Kabir), BIISS, Dhaka, 2010.
2. "Role of Civil Society Organisations (CSOs) in Security of Bangladesh 2008: The Case of Human Trafficking", in Sheikh Md Monirul Islam (ed.), National Security Bangladesh 2008, (co-authored with Dr. Abdur Rob Khan and A B M Ziaur Rahman), BIISS, Dhaka, 2009.
Research Reports
1. Bangladesh Annual Migration Report 2020, WARBE DF, Dhaka, 2021.
2. Identifying the Laps and Gaps in the Service Delivery System of Government Institutions for Ensuring Fairer Labour Migration, WARBE DF, Dhaka, 2019.
3. Bangladesh Annual Migration Report 2018, WARBE DF, Dhaka, 2019.
4. Not Yet Free of Bondage: An Overview of the Independent Civil Society Report on the Progress of MDGs in Bangladesh, People's Forum on MDGs (PFM), Bangladesh, July 2007 [co-authored with Dr. M. Asaduzzaman et. al.]. Book Review
1. Impact of Migration on Poverty and Local Development in Bangladesh, by Tasneem Siddiqui and Raisul Awal Mahmood, published by Swiss Agency for Development and Cooperation (SDC) and Migratory Movements Research Unit (RMMRU), Dhaka, 2015,
review published in BIISS Journal, Vol. 37, No. 2, April 2016.

Research Experience
1. Study on "Polarization in OIC: Bangladesh Perspective"
Duration: Ongoing Position Held: Research Team Member
Employer: Bangladesh Institute of International and Strategic Studies (BIISS)
2. Study on "Bangladesh Annual Migration Report 2020"
Duration: April 2021 – June 2021
Position Held: Consultant
Employer: WARBE Development Foundation
Funded by: "Fairer Labour Migration (FLM) in Bangladesh" Programme of British Council Outcome: Research Report (forthcoming)
3. Study on "Identifying the Laps and Gaps in the Service Delivery System of Government Institutions for Ensuring Fairer Labour Migration"
Duration: May 2019 – September 2019
Position Held: Consultant
Employer: WARBE Development Foundation
Funded by: "Fairer Labour Migration (FLM) in Bangladesh" Programme of British Council Outcome: Research Report
4. Resettlement Action Plan for "Conducting Feasibility Study on Pabna 60 MW (AC) Grid Connected Solar PV Power Plant at Sujanagar, Pabna, Bangladesh"
Duration: (August 2019- September 2019)
Position Held: Consultant (Social Safeguard Specialist)
Employer: Institute of Energy, University of Dhaka
Funded by: North-west Power Generation Company Limited
Outcome: Feasibility Study Report
5. Study on "Bangladesh Annual Migration Report 2018"
Duration: November 2018 – February 2019
Position Held: Consultant
Employer: WARBE Development Foundation
Funded by: "Fairer Labour Migration (FLM) in Bangladesh" Programme of British Council Outcome: Research Report
6. Study on "Effectiveness of Diesel Subsidies to the Bangladeshi Farmers"
Duration: March 2008- September 2008
Position Held: Research Assistant
Supervisor: Dr. M. Asaduzzaman, Research Director
Institute: Bangladesh Institute of Development Studies
7. Study on "Independent Civil Society Report On The Progress Of MDGs In Bangladesh"
Duration: December 2006 – August 2007
Position Held: Research Assistant and Contributor of Report
Supervisor: Dr. M. Asaduzzaman, Research Director
Institute: Bangladesh Institute of Development Studies Outcome: Research Report
8. Study on "Aid Conditionality Of World Bank Under DSC III, Particularly In Power Sector"
Duration: October 2006 – November 2006
Position Held: Research Assistant
Supervisor: Dr. K.A.S. Murshid, Research Director Institute: Bangladesh Institute of Development Studies
Academic Awards and Achievements